2012 Cabernet Gift Set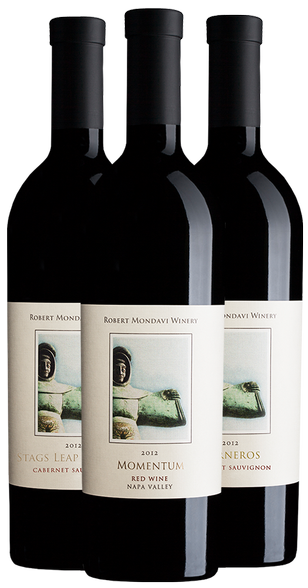 This additional wine club shipment includes the 2012 Stags Leap Cabernet Sauvignon, 2012 Momentum, and the 2012 Carneros Cabernet Sauvignon. The 2012 vintage was highly rated in the Napa Valley due to ideal growing conditions. Place your order today to receive the shipment in time for your holiday celebration or as a special gift.
Product Reviews
michael jenks
(Dec 5, 2017 at 11:59 AM)
Awesome
Carol E Limbaga
(Dec 6, 2017 at 1:01 PM)
Love all your CABS!