50th Anniversary Favorites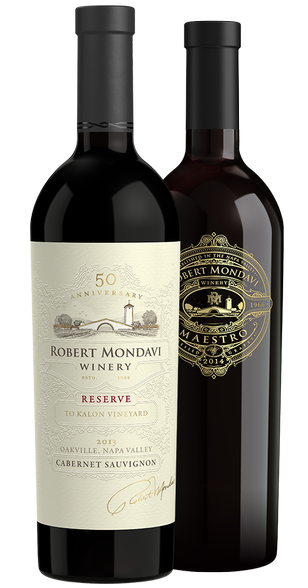 The 50th Anniversary Favorites includes one bottle of each:
2014 Robert Mondavi Maestro Red Blend Napa Valley
"Maestro is a serious wine with a humble soul. It celebrates both Robert Mondavi's work, and his wisdom." - Genevieve Janssens, Director of Winemaking

2013 Robert Mondavi Winery Reserve To Kalon Vineyard Cabernet Sauvignon Oakville Napa Valley
This limited-release wine expresses deep, sunshine-ripened flavors of cassis, dark plum and mulberry fruit with fragrant rose petals and unsweetened cocoa.